ZIONIST JOKE OF THE DAY...FM Davutoğlu: Turkey's policies made Israel kneel down
http://www.todayszaman.com/news-265810-fm-davutoglu-turkeys-policies-made-israel-kneel-down.html
Turkish Foreign Minister Ahmet Davutoğlu has said Turkey's recent polices in the Middle East "have made Israel kneel down" in front of Turkey and isolated the Jewish country in the region.
Speaking during budget talks in the Turkish Parliament on Wednesday, Davutoğlu responded to claims by the opposition that Turkey's foreign policy is dependent on Western countries and that there is a shift of axis in Turkey's foreign policy towards the East.

Noting that Turkey has been acting independently with regard to recent uprisings against authoritarian regimes in Middle Eastern and North African countries, Davutoğlu said Turkey had never remained silent in the face of "oppression." "It is our policies which made Israel kneel down in the region in front of us

.

We have always sided with people who demand democracy, not with authoritarian and oppressive regimes,"

he said.

Relations between Turkey and Israel, two close US allies in the region, have soured since Israeli forces boarded the Gaza-bound Mavi Marmara aid ship in May 2010. Ankara downgraded ties

and vowed to boost naval patrols in the eastern Mediterranean in the escalating row. Turkey has demanded compensation and an apology from Israel regarding the deadly flotilla attack, but Israel refuses to comply.Stating that those who strongly criticized Turkey's "zero problems with neighbors" policy last year as being unrealistic now support this policy, Davutoğlu said the government is determined to go ahead with the policy. "But we cannot remain silent if one of our neighbors oppress its people," he added.


[ED NOTE:IM LAUGHING SO HARD, YOU CANNOT EVEN IMAGINE IT...

THIS ALSO FROM TODAY...




DAVUTOGLU'' "The Kingdom of Bahrain has expressed its readiness to take steps in the direction of economic and political reform, in addition to its call for dialogue.''

http://www.todayszaman.com/newsDetail_getNewsById.action?load=detay&newsId=238518&link=238518




ACTING INDEPENDENTLY AGAINST AUTHORITARIAN MID EAST REGIMES?REALLY?

A

LSO FROM TODAY...

''Turkey welcomed late on Monday the establishment of a national unity government in Yemen, the Anatolia news agency reported on Tuesday.''

[THIS EVEN THOUGH YEMENI MASSES PROTEST, REJECT THE AGREEMENT!] ALSO SEE...

"Anatolia Eagle" practice concentrated on electronic war and strategic attack.

Turkey

: Saudi air force participates in the biggest scenario that simulates real war

http://

thenakedfacts

.blogspot.com/2011/07/anatolia-eagle-practice-concentrated-on.html

TURKEY BROUGHT ISRAHELL TO ITS KNEES?RELATIONSHIP HAS SOURED?REALLY?SEE...

Turkish-Israeli trade up despite rift

http://www.todayszaman.com/newsDetail_getNewsById.action?load=detay&link=219558

Business as usual between

Turkey

, Israel

http://www.hurriyetdailynews.com/n.php?n=business-as-usual-between-

turkey

-israel-2011-05-30

ALSO SEE...TURKISH PARTIES BLAST ERDOGAN..

.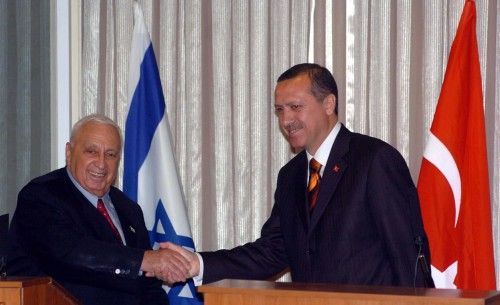 Erdogan, a friend or a foe in the Mideast?
Erdogan is the Middle East proxy for the US/ISRAEL , misusing the position of Turkey in the region to push ZIONIST plans forward
http://thenakedfacts.blogspot.com/2011/10/erdogan-friend-or-foe-in-mideast.html
Turkey's NGO, IHH and it's role in the destruction Of Libya
http://thenakedfacts.blogspot.com/2011/11/turkeys-ngo-ihh-and-its-role-in.html
FLASHBACK- TURKISH
President Gul Named Chatham House Prize 2010 Winner
http://www.chathamhouse.org/media/news/view/172213