VETERANS TODAY POSTS ''FLUFF PIECE'' BY PRAISING ZIONIST FRIENDLY TURKISH GOVERNMENT AND EGYPTS MB WICH IS TIED TO BRITTISH INTELLIGENCE AND BERNARD HENRY LEVY AS MODELS OF DEMOCRACY!!! ...''SIGH''
http://www.veteranstoday.com/2011/12/03/middle-easts-democratic-dawn/
I

ndeed, given the hostility they face in post 9/11 times, the Islamists will have to work hard to win over the confidence of the world community. Turkey could offer invaluable lessons on this front. Prime Minister Erdogan's Justice and Development Party has demonstrated that Islam and democracy are not mutually exclusive and that faith could be a source of strength, not a stumbling block, on the road to progress and a better world. Moderation and a sense of balance has been the key to Erdogan's success

.As for our friends in the West, one only hopes they have learned their lessons from recent past. Any attempt to derail the juggernaut of people power, as they have done in the past, could have catastrophic consequences for everyone concerned.

This is 2011, not 20th century when former colonial powers could throw their weight around. People who have thrown out their tyrants wouldn't hesitate in dealing with their patrons. Change has come to the Middle East and no one can reverse it now.
Aijaz Zaka Syed is a widely published opinion editor, he looks at and comments on world affairs from a Middle Eastern and Arab-Muslim perspective

. He received the European Union's prestigious Lorenzo Natali Journalism Prize in 2007 for his writings on the Darfur conflict
--------------------------------------
[ED NOTES:YES ITS RATHER FUNNY IN A WAY...FIRST OF ALL THIS PRIZE IS GIVEN BY ''EUROPEAN COMMISSION''!!!(CAN YOU IMAGINE?) Lorenzo Natali Journalism Prize - Wikipedia, the free encyclopedia

SECONDLY

...

Lorenzo Natali Prize, the European Commission works closely with the ''Reporters Without Borders''

AND FOR THOSE WHO DONT KNOW WHOS BEHIND THEM,SEE

..

NED

(US$39,900 paid 14 Jan 2005)Center for a Free Cuba (

USAID

and

NED

funded) $50,000 per year NED grant. Contract was signed by

Otto Reich

European Union (1.2m Euro) -- currently contested in EU parliament

Rights & Democracy

in 2004 supported Reporters Without Borders-Canada

[1]

"Grants from private foundations (

Open Society Foundation

,

Center for a Free Cuba

, Fondation de France, National Endowment for Democracy) were slightly up, due to the Africa project funded by the NED and payment by Center for a Free Cuba for a reprint of the banned magazine De Cuba."
--------------------------------
[HERE IS AIJAZ'S PIECE ON DARFUR... http://platform.blogs.com/passionofthepresent/2006/10/disgrace_of_dar.html SOUNDS LIKE AN OUTREACH FOR HUMANITARIAN SIMPATHY AND THAT IS NICE AND SHOULD BE COMMENDED,HOWEVER,HE FAILS TO DISCUSS THE SPLA/F AND SOUTHERN SUDANESE REBELS BACKED,ARMED AND TRAINED BY US EUROPE AND ISRAHELL.INSTEAD HE BLAMES MUSLIMS FOR THE PROBLEM!!!HE ALSO FAILS TO MENTION WHOS BEHIND THE SAVE DARFUR MOVEMENT AND HOW THOSE FUNDS ARE USED TO FUND ILLEGAL SETTLEMENTS IN WEST BANK!!!ANOTHER ISSUE WE SHOULD LOOK AT IS WHY HES PREACHING DEMOCRACY IN 2011 IN ARAB WORLD,WHEN HES OPINION EDITOR AT KHALEEJ TIMES IN DUBAI,UAE,HIS NEWSPAPER IS PART FUNDED BY THAT GOVERNMENT!!!WORST EVEN,

In Feb 2011, the paper took a pro-Bahraini government position during the protests, reflecting the views of its owners the UAE government

"Time for talks says Bahrain"
------------------------------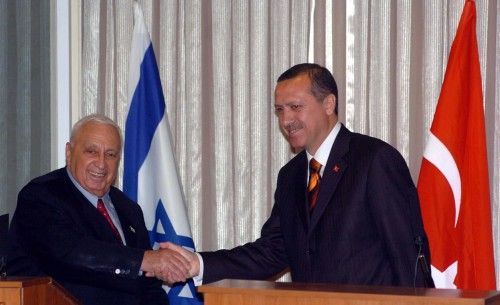 ZIONIST BERNARD HENRY LEVY AND EGYPT MB!!!
--------------------------------