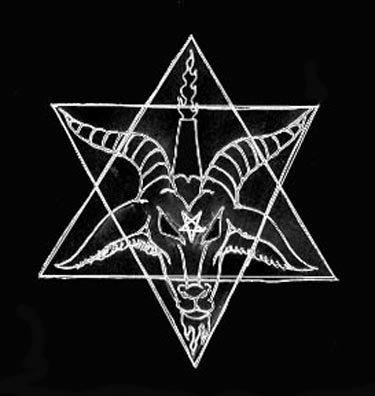 zionist jewish euro think tank mad that Socialist MP met with Assad http://www.ejpress.org/article/news/68085
-The decision by a Belgian Socialist member of the European Parliament to meet with Syrian President Bashar al-Assad on a recent trip to Damascus was denounced by the AJC Transatlantic Institute, a
(ZIONIST JEWISH)
Brussels think-tank. Veronique De Keyser, who is vice-chairwoman of the Group of the Progresive Alliance of Socialists and Democrats and a member of the European Parliament Subcommittee on Human Rights and, told the Belgian media that her visit was ''personal and for humanitarian reasons''
.
, Director of the AJC Transa
But Daniel Schwammenthal
tlantic Institut, slammed the MEP and said her ''unforgiveable lack of judgment is a stain on the reputation of the entire European Parliament,'' calling on the President of the European Parliament and her own political group, the Progresive Alliance of Socialists and Democrats, ''to distance themselves from her actions.''
"De Keyser's actions are utterly irresponsible and only serve to undermine the EU's common policy, which in May 2011 unanimously decided to sanction Assad for his horrendous crimes," he said.
He added : "As a member of the Subcommittee on Human Rights in the European Parliament, her responsibility is to the victims of Assad's murderous reign

.

Instead, she chose to lend the Syrian president undeserved legitimacy and upon her return even appears to parrot the regime's propaganda."
[ED NOTES:IN OTHER WORDS,IN HER FULL CAPACITY AS AN EUROPEAN MP AND MEMBER OF SUBCOMMITTEE ON HUMAN RIGHTS WICH WENT TO SYRIA TO EVALUATEFIRST HAND THE SITUATION ON THE GROUND,THE ZIONAZI JEWS ARE SAYING SHE HAS NO RIGHT TO GIVE HER HONEST ASSESSMENT WICH CONTRADICTS THE ZIONIST LIES.SE REPORTS ON THE REBELS CRIMES AND THAT GOV IS ACTUALLY HELPING PEOPLE,AND THE ISRAHELLI TOOLS ATTACK HER AS IF THEY ARE THE ONES IN CHARGE OF EUROPEAN PARLIAMENT SUBCOMMITTEE ,EVEN THUGH THEY HAVE NO AUTHORITY IN IT WHATSOEVER..NOW THATS ZIONIST
MANIPULATION,INTIMIDATION,INTERFERENCE AND BULLYING OUTRIGTH OF EUROPES SO CALLED DEMOCRATIC PROCESS RIGHT THERE..
[[[[In an interview with Belgian weekly Le Vif-L'Express, De Keyser said that the Syrian president told her that he is "not clung to power" but he ''doesn't want to leave the boat now'' because, he said, what is at stake is a secular Syria which is tolerant towards the minorities, and the unity of the country,stressing that the rise of radical islamist groups doesn't leave any other choicie than ''to get rid of them.'']]]]]
De Keyser's actions wetre not covered by her own party in Belgium. "This trip is definitely not covered by the party. To meet with Bashar al-Assad and, by doing so, to give even a minor form of support is incomprehensible," said a spokesman for the Socialist Party.
[ed notes:
because she is highly critical of israhells occupation and war crimes,the jewish zionazi lobby front groups went into overdrive to denoiunce,her right,and ability to go directly to Syria to assesss situation,wich is contrary to the israhelli zionazi narrative that Assad is the bad guy ,as zionist media,zionist western gov's and israhell portrays...so a socialist mp now can't even go to survey situation on ground in Syria on a humanitarian basis because the zionist jews who promote israhelli wars in region want Assad out period...the mp comes back speaks about what was seen,and the zionist jes attack the mp for giving honest opinion...who is this group calling itselkf a think tank?nothing mroe then a zio-jewish advocacy front...
I SHOULD ALSO MENTION WAR CRIMINAL JOHN NEGROPONTE IS ON ITS ADVISORY COUNCIL
!!!
http://www.transatlanticinstitute.org/international-advisory-council/ambassador-john-negroponte/
The Transatlantic Institute - AJC: Global Jewish Advocacy....
The Transatlantic Institute is a think tank affiliated with the American Jewish Committee
Jeffrey Blankfort, a long time critic of the Israel Lobby, reports that three organizations are responsible for influencing the political scene primarily in the United States. AIPAC, AJC and the ADL work respectively on (a) influencing Congress, the (b) foreign policy establishment and (c) monitoring local critics (including spying). AJC operates as the "State Department" of the lobby, focusing on influencing foreign leaders and their organizationsAJC engages in the following activities Talking or lobbying political leadersOrganizing political action (for voting in Congress, European Parliament, etc.) For this purpose, the AJC established the TransAtlantic Institute in Brussels.Assist Jewish communities across the world to form more effective lobbying and policy-influencing capabilities. .Send journalists, student leaders, opinion formers, etc., to Israel for a coordinated program educating them on the Israeli perspective. For this purpose, the AJC established Project Interchange, a dedicated organization to influence key opinion makers.Create pressure groups to affect organizations that are seen as hostile to Israel, e.g., UN Watch is such a AJC-instigated project based in Geneva.Create organizations to lobby and influence large constituencies about Israel.Production of propaganda to smear those opposed to Israel, e.g., Hezbollah.