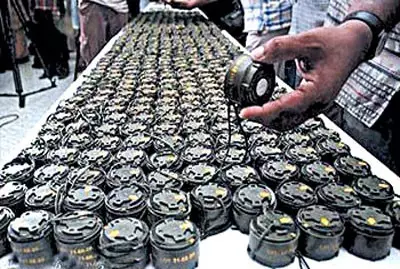 ISRAHELLI MINES FROM
''SYRIAN GOLAN HEIGTHS''
ZIONIST JEW FRONT UN WATCH ANGRY AT LATEST UN RESOLUTIONS BLASTING ISRAHELLS TREATMENT OF PALESTINIANS AND DEMAND ISRAHELL GIVE BACK OCCUPIED ''SYRIAN'' GOLAN HEIGHTS
U.N. General Assembly Adopts Nine Resolutions Condemning ...
The United Nations General Assembly adopted nine resolutions on the topics of Palestinian rights and the Golan Heights.The resolutions adopted Tuesday criticized Israel for "the continuing systematic violation of the human rights of the Palestinian people," and focused on "the extremely difficult socioeconomic conditions being faced by the Palestine refugees" in the West Bank and eastern Jerusalem. One resolution condemned Israel for continuing to hold the Golan Heights, and demanded Israel to return the land to Syria. "It's astonishing," Hillel Neuer, executive director of UN Watch, said Tuesday. "At a time when the Syrian regime is massacring its own people, how can the U.N. call for more people to be subject to Assad's rule? The timing of today's text is morally galling and logically absurd."
[ED NOTE:LOOK AT THE ARGUMENT USED BY ZIONIST RUN UN WATCH REGARDING UN CALL DEMANDING ISRAHELL GIVE UP ILLEGAL OCCUPATION OF SYRIAN GOLAN...HES MASSACRING HIS OWN PEOPLE,AND YOU WANT ISRAHELL TO GIVE GOLAN BACK SO MORE SYRIANS ARE MASSACRED!SPEAKS VOLUMES DOESNT IT?THE ZIONIST ENGINEERED CONFLICT IN SYRIA BENEFITS ISRAHELL ,OFFERING THEM ARGUMENTS TO KEEP COLONIZING STOLEN LAND..OF COURSE,THE ZIONIST UN WATCH FRAUDS WONT MENTION THE THOUSANDS OF ISRAHELLI MINES IN GOLAN WICH HAVE KILLED SCORES OF GOLAN CHILDREN!SEE..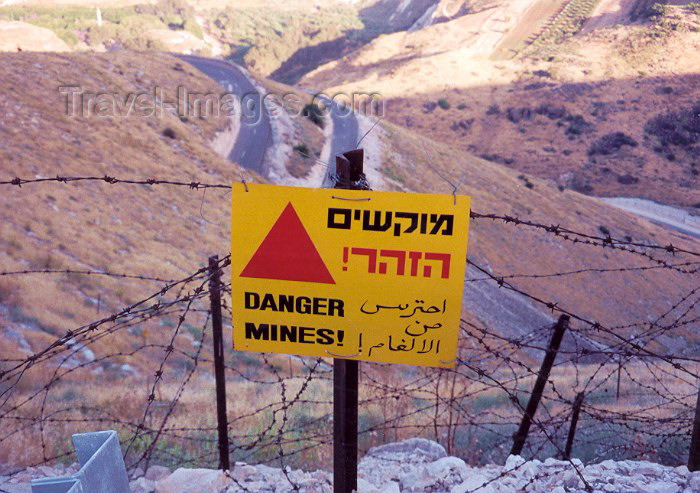 ISRAHELLI MINEFIELD IN OCCUPIED GOLAN ... - thenakedfacts
TO UNDERSTAND WHY ISRAHELL NEEDS TO FUEL SYRIAN CONFLICT AND WHY IT BENEFITS ITS STRANGLEHOLD OVER OCCUPIED GOLAN HEIGHTS SEE ...
FLASHBACK ISRAHELLI THINK TANK 2001 THE GOLAN HEIGHTS, SYRIA AND WATER by Yoram Ettinger
http://thenakedfacts.blogspot.com/2012/09/flashback-israhelli-think-tank-2001.html